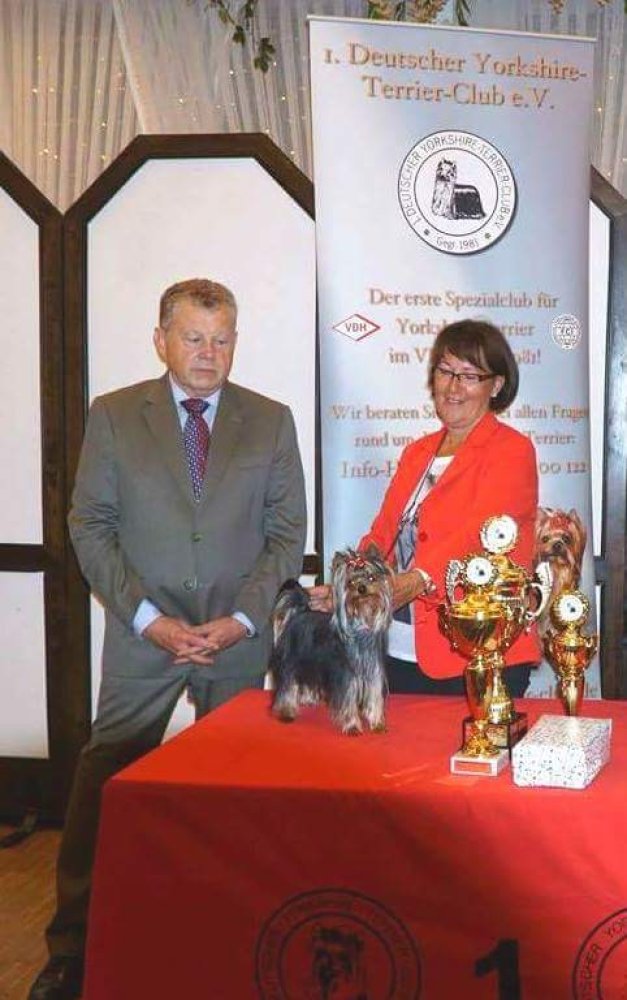 VDH Jgd. Ch., Club Jgd. Sg.2016, Euro Classic Jgd. Sg 2016,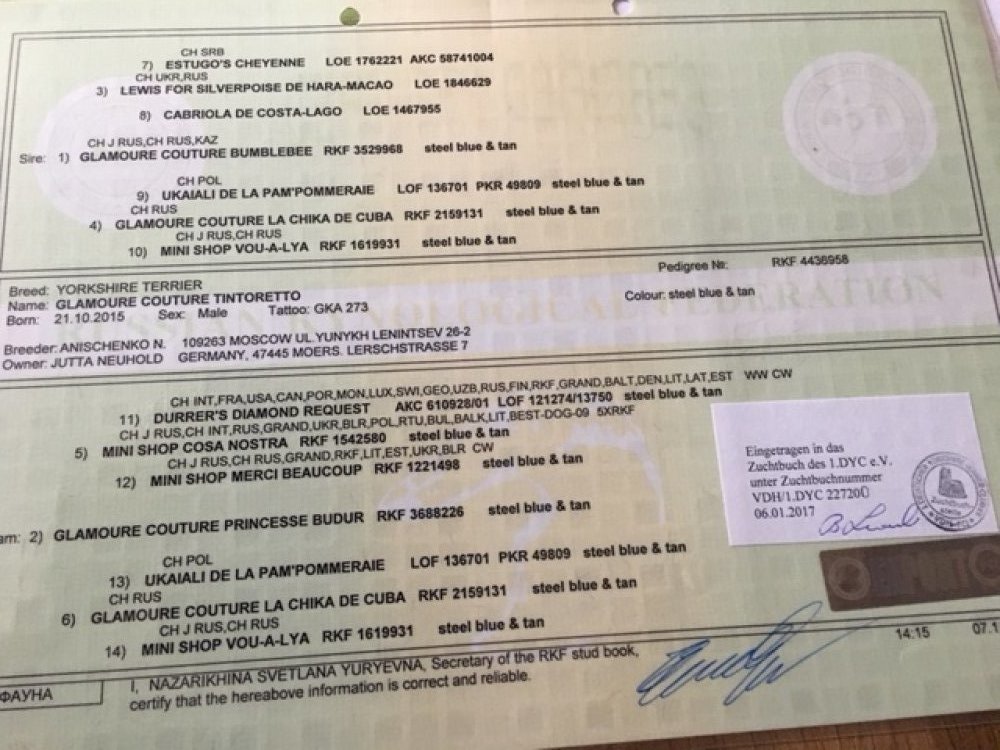 Kris Kross Crystal of the York
2.12.2015
Father : CH: Gudyork Starlight
Mother : CH. Sharon Crystal of the York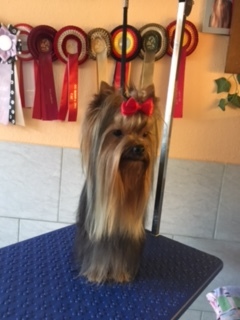 Herbst-Jugendsieger 2016 Frühjahrs -Jugend Winner 2016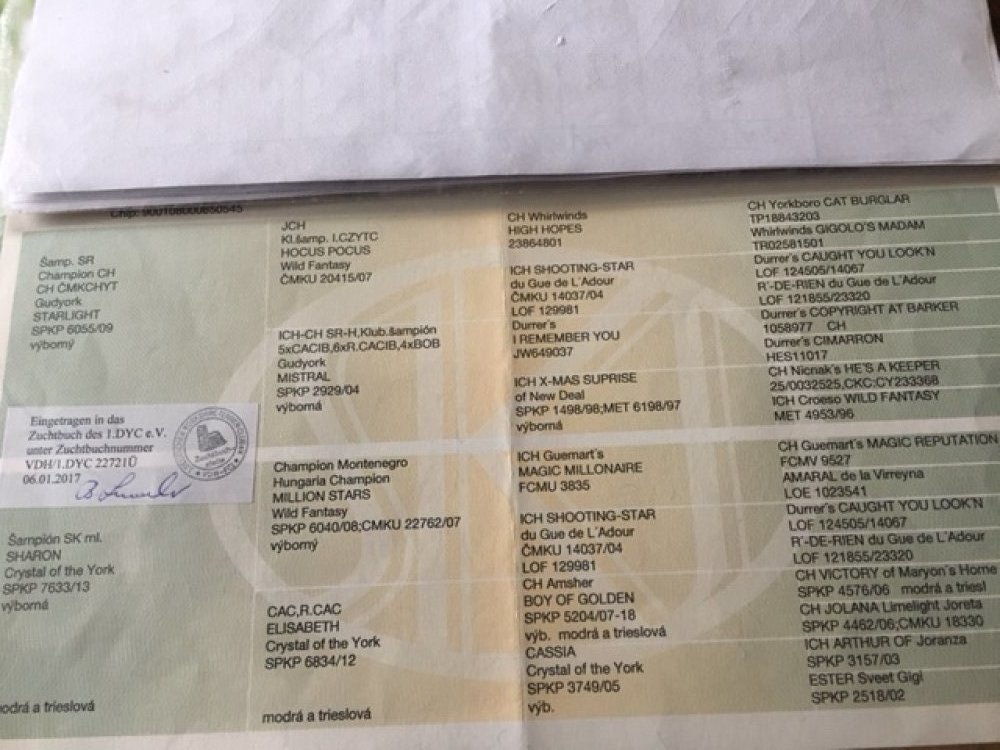 "Yahoo" Crystal of The York
VDH Jugend Champion , Luxemburger Jugend Champion 2016, Europa Jugendsieger 2016,
1.DYC Clubsieger,Euro-Classic-Winner 2017 ,1. DYC Cub Champion ,Yorkshire Terrier par exellence ,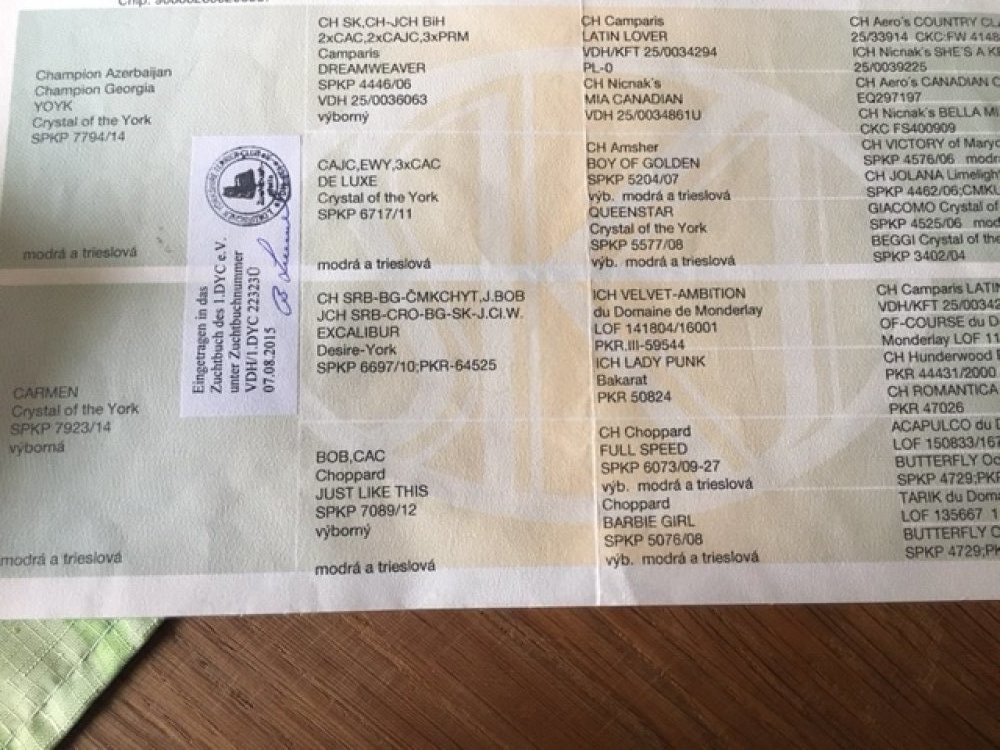 Fleur-de-lis Latino
born:06.01.2015
Father:CH.Glamoure Couture Kendlait
Mother: Emmely Estrella da Poco Sole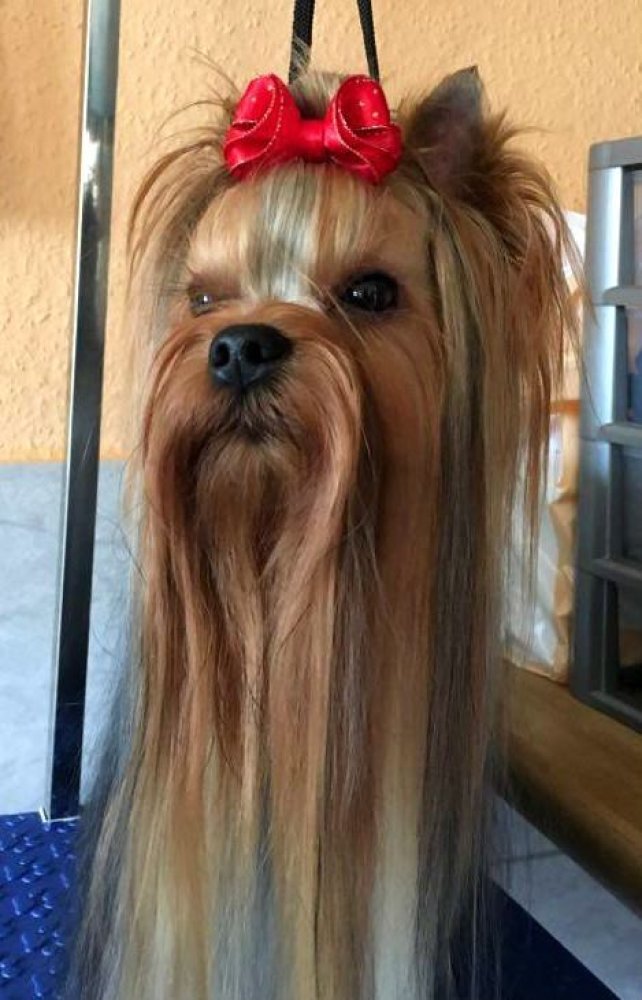 1.DYC Jgd.Ch., VDH Jgd. Ch.,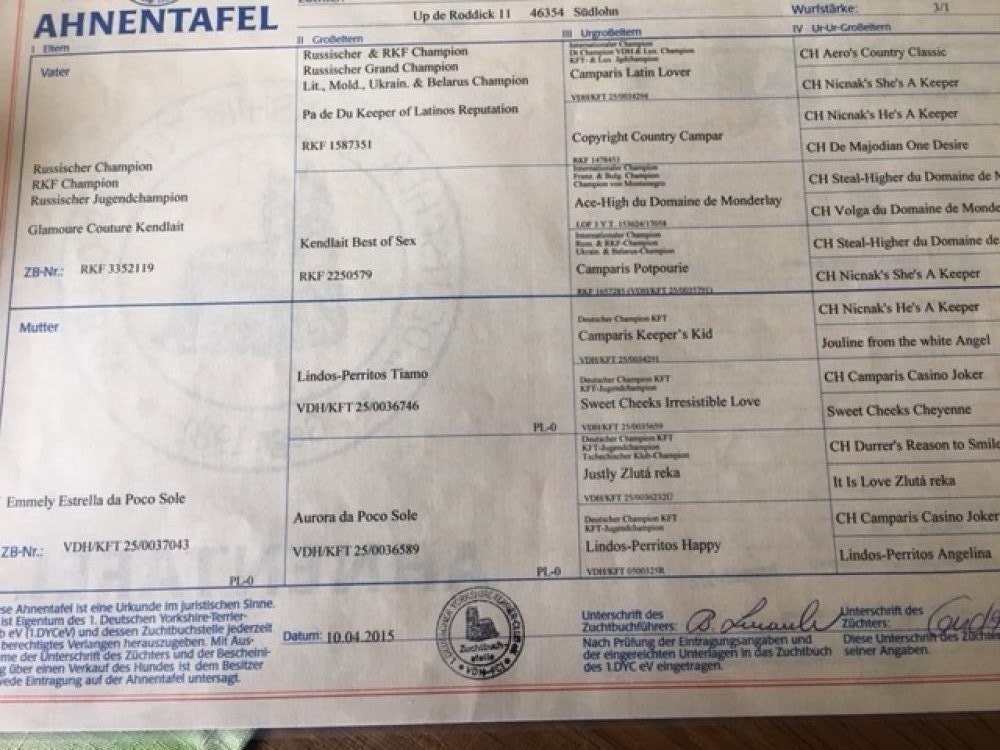 PL 0/0
1.DYC JUGEND CHAMPION, VDH JUGEND CHAMPION
of -Morning- Sun's Luke Skywalker
21.09.2013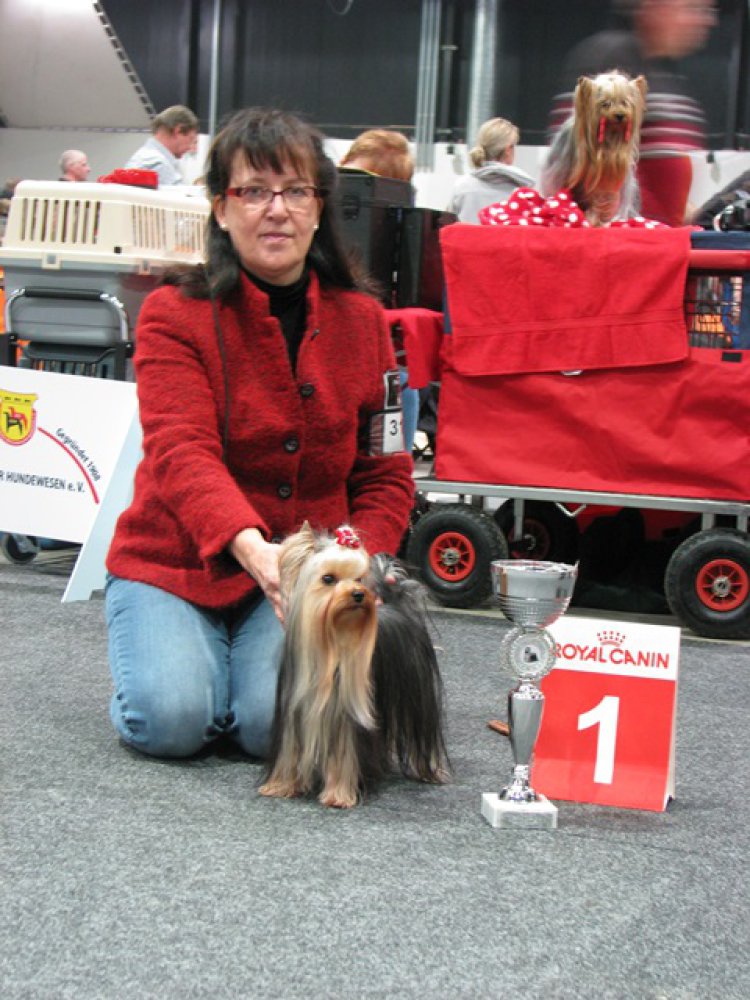 1.DYC Jgd. Ch., VDH Jgd.Ch., Y.T.p.e.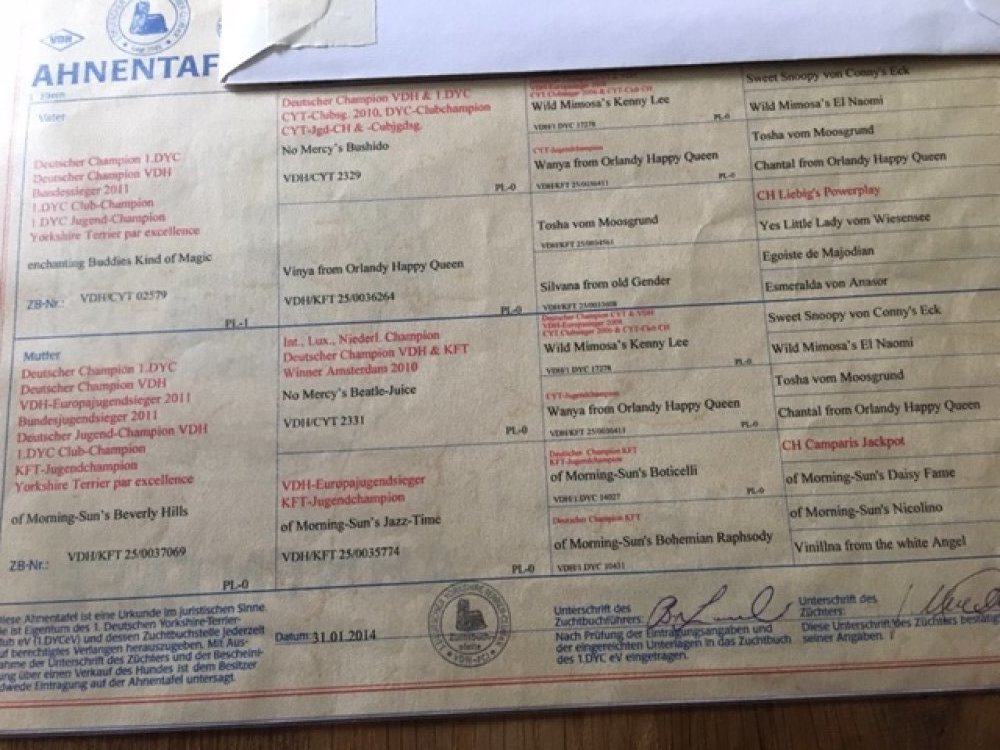 Giotto Da Poco Sole
gew:12.04.2011
Vater:CH: Click Limlight Hocco Joreta Mutter: Aurora Da Poco Sole
PL: 0 2050 g
Deutscher Champion 1.DYC. Club Champion 1. DYC , Y.T.p.e.